So, You Will Be Ready for Anything!
Take the steps to get these 5 areas of life under control. You'll be amazed at how easy it is to say YES when an opportunity comes your way! When these five areas are not in control, they will drain your energy, your creativity, and if they are bad enough they will completely consume your life with negativity and drama.
You DO have a choice and you can take the steps to become a woman who is ready to have the whole world handed to her. If you are struggling in any of these areas, it will not be easy, but it is also NOT hopeless. Like any large goal, make a plan, and take the steps to improve upon each of these areas little by little, and in no time, you will feel like your whole world has opened up and you have been given a new life!
These 5 areas are:
(Click the link for a great discussion on each topic!)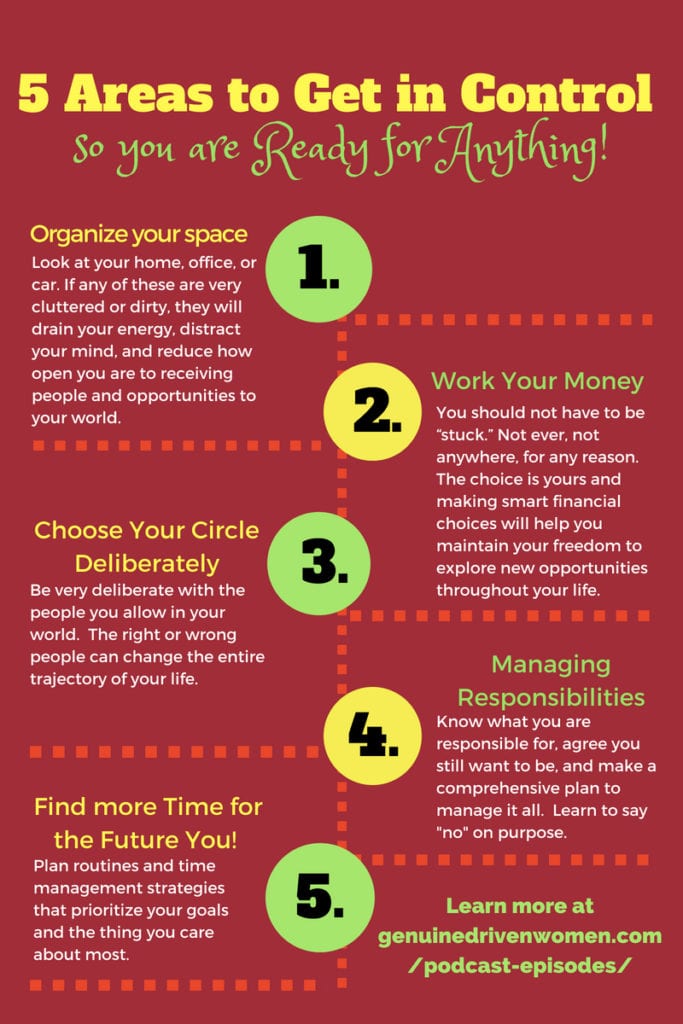 SaveSave